Why Lefkas Realty ?
Over a decade of experience

Extended knowledge in finance and investment

Full brokerage service and complete guidance in all legal details from the start

Assistance and advice when choosing geographical area

Strong connections in local network

English speaking lawyers at your service

Full support applying for Greek tax number and opening a Greek bank account

Complete service for the entire settlement of the sale
Why invest in Lefkada ?
Besides being world-famous for its breathtaking beaches, Lefkada will astonish you with the unspoiled natural beauty of the island and the welcoming attitude of the local people. The turquoise blue sea is amazing and so are the mountain areas with their lush greenery and cozy traditional villages. Lefkada has the advantage of being connected to the mainland by bridge, making arriving to the island far easier than to any other of the Ionian Islands. The island has seen a steady growth in popularity over the last decades and is in the eye of investors worldwide due to the many existing opportunities.  
Is it necessary to have a lawyer when purchasing a property ?
Even if it is not a legal requirement we strongly recommend to hire a lawyer for your purchase. The lawyer executes all necessary legal surveys, take care of the property title check as well as ensures the property is free of any mortgage notes, claims or any other legal issue. We have in our team English speaking lawyers who are happy to clarify your every concern.
What is the job of the notary?
The notary is a representative of the Greek state who secures that the transaction takes place as required by Greek law. The Notary advises the parties involved, calculates the taxes, coordinates the process, passes the deed and provides the official copies to the parties.
Do I need a Greek tax number?
The Greek tax number is mandatory for all property buyers regardless of nationality.  The Greek tax number, AFM, is issued at the local tax office, it is free of charge and is obtained on presentation of valid identification after filling in a form of request. If you have granted your lawyer full Power of Attorney he/she can apply for an AFM for you.
Do I need a Greek bank account ?
A Greek bank account is not a requirement, however it is advised for a number of reasons. Firstly, the account proves that funds used for the purchase have entered Greece from abroad and are consequently not taxable in Greece. All necessary payments associated with the property purchase will be done through this account. Later the bank account will be useful for setting up automatic debit on utility bills.  Opening a bank account in Greece is done in person providing your ID, your Greek Tax number, proof of your home address from either civil register or utility bill, proof of profession and documents that show your income from abroad. Lefkas-Realty remains at your side providing all thinkable support.
How much are the transfer fees ?
All property purchases in Greece are subject to taxation. The amount of tax is calculated on the selling price of the property. Further than the tax there are some extra expenses you have to calculate with.  The extra expenses as a guideline are as follows:
Property tax 3 %

Lawyers fee 1 % plus 24% VAT

Notary fee 1,5 % plus 24% VAT

Land registration fee  0,6 % plus 24% VAT

Real Estate Agent's commission 3% plus 24% VAT
How much is the annual property tax?
In Greece, the property tax was initiated only a few years ago. It is calculated according to the size and location of your house and land, for a vacation home in most cases around 3-4 € per square meter. Thus you can calculate with an annual tax of 300-400 € for a house of 100 sq m.
The estimation of this tax, ENFIA as it is called in Greek, can be downloaded from the official web site of the Greek authorities. The username and password for entering this platform are provided by your tax accountant.
What should I consider when building a house myself?
For building on a piece of land which is located within the town plan area of a town or village there are very few restrictions on the building possibilities. You need to have information though from an architect or a civil engineer about the details of the local building law.
For building on a piece of land that is located outside of the town plan area, the restrictions are quite strict. With a few exceptions you are allowed to build only if the land is 4000sqm or more in size, and the maximum build ability is at the moment 200sqm, excluding garage, storage, terraces and swimming pool. You should expect the building license to need a couple of months to be issued, it is valid for four years with a possibility to be extended for another four years.
When building outside the town plan in an area where there is an uncertainty of an archaeological site, a clearance from the Archaeological Service must be obtained. In the same manner, a declaration from the Forest Department is  needed to confirm that the land is free of forest, as it is not allowed to build in forest areas. Lefkas-Realty is consistently supporting you with expertise in all instances.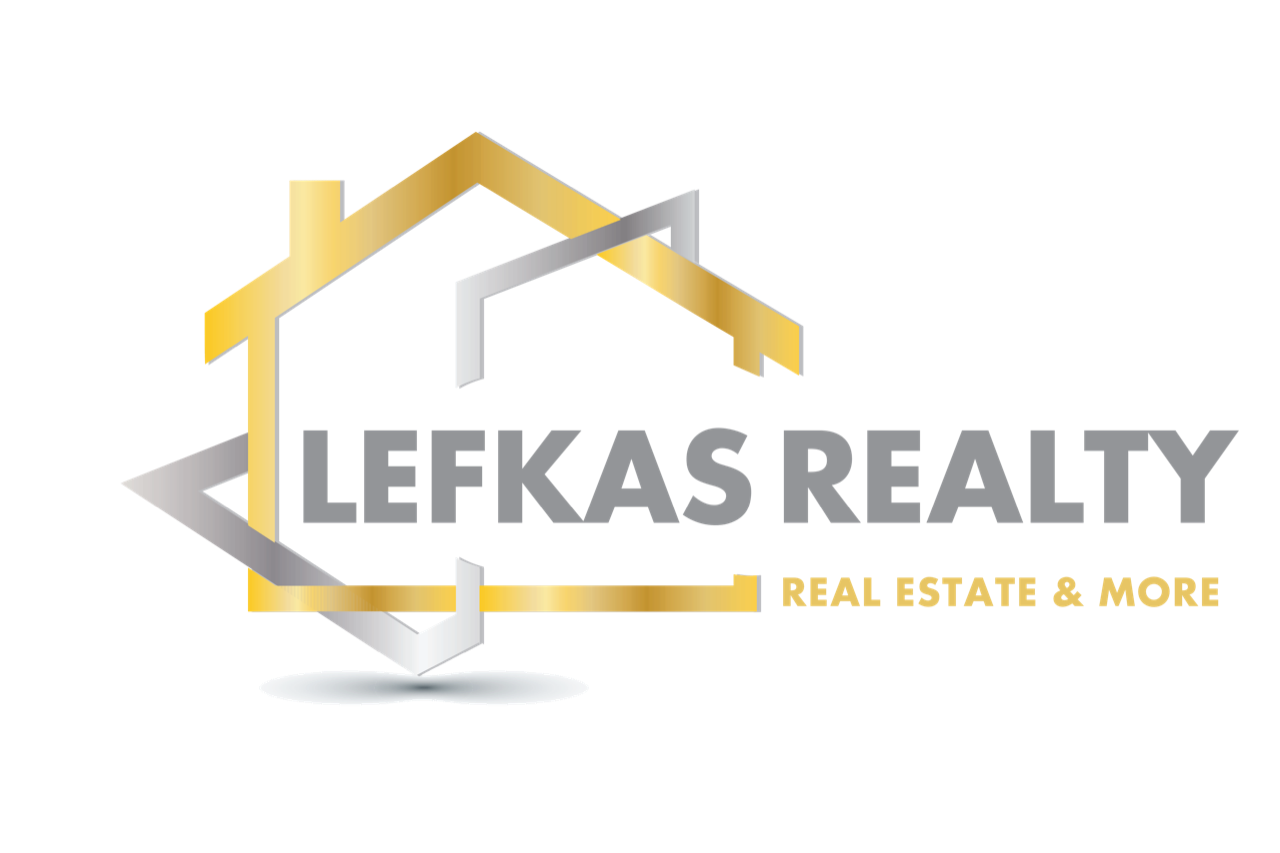 LEFKAS Realty
Lordoy Virona 16, 31100
(+30) 2645 0 20202
(+30) 697 51 23 702
info@lefkasrealty.gr